Article
What Every Parent Needs to Know about Fentanyl
Article by Carolyn Bradfield for InterAct LifeLine
The Dangers of Fentanyl
Five years ago, I lost my 29-year old daughter to overdose after a 15-year struggle with addiction. She used just about every illegal drug on the list, including opioids and the risk of her overdosing was always there. However, if we were talking about Laura today, her risk of overdose would have skyrocketed because of the prevalence of Fentanyl.
Fentanyl is a powerful synthetic opioid that is similar to morphine but is 50 to 100 times more potent. It is often prescribed for pain, but it is now mass produced by the Mexican cartels, shipped into the United States and is added to other street drugs like cocaine or heroin. And just a tiny dose can kill you.
It's time that all of us, particularly parents, get our heads out of the sand and elevate our understanding of this powerful and dangerous opioid.
Here is what you need to know:
The New Phase of the Opioid Epidemic
During the past seven years, soaring quantities of fentanyl have flooded into the United States, creating the most lethal drug crisis in American history to become significantly worse. The fentanyl most often associated with overdoses is made in labs, sold illegally as a powder, dropped onto blotter paper, put in eye droppers and nasal sprays, or made into pills that look like other prescription opioids.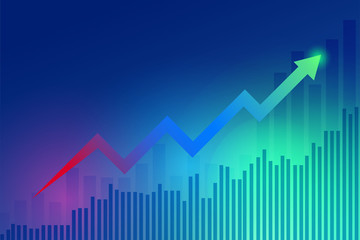 What are the statistics telling us?
Fentanyl is now the leading cause of death for Americans ages 18 to 49, according to a Washington Post analysis. The Centers for Disease Control and Prevention can't track overdose deaths in real-time and counts the death toll for 2021. So a year ago, it calculated the overall number of drug overdoses at 107,622. Two-thirds were due to fentanyl.
Overdose deaths skyrocketed during the Pandemic. According to the Washington post,
"From 2019 to 2021, fatal overdoses surged 94 percent, and an estimated 196 Americans are now dying each day from the drug — the equivalent of a fully loaded Boeing 757-200 crashing and killing everyone on board."
How does fentanyl affect you?
Fentanyl binds to the opioid receptors in the brain that control pain and emotions. Continued use makes it hard to feel any pleasure other than when you are taking the drug. Aside from that, there are other side effects such as drowsiness, nausea, confusion, extreme happiness, constipation, problems breathing and unconsciousness.
What happens when you overdose on Fentanyl
An overdose occurs when the drug produces serious adverse effects and life-threatening symptoms. When people overdose on fentanyl, their breathing will slow or stop. This decreases the amount of oxygen that reaches the brain, a condition called hypoxia. Hypoxia can lead to a coma and permanent brain damage, and death. (This is what ended my daughter's life). Signs of an overdose are:
Falling asleep, loss of consciousness
Shallow or no breathing
Limp body (though may be rigid with fentanyl)
Choking or gurgling sounds
Small, constricted, 'pinpoint' pupils (may be difficult to see in an emergency)
Pale blue or cold skin, lips, or nails (factors including skin tone could make this difficult to see)
So how do I minimize the risks to my friends or family?
First, knowledge is power. Parents should proactively have the conversation with their kids to educate them about the hidden dangers of fentanyl and how it can be mixed into other drugs they might consider relative harmless like pot. They should assume high overdose risk no matter what drug they might use. Fentanyl is undetectable by sight, smell, or taste. Fentanyl Test strips are a harm reduction tool that detects the presence of fentanyl mixed into a substance, such has cocaine or heroin.
Never in the history of the War on Drugs declared by Richard Nixon decades ago have we faced such an unprecedented threat from a substance that is easy to make, hard to detect and flooding into our country. It's critical we understand the risk from fentanyl and make sure we educate those around us to not play Russian Roulette by buying opioids off the street or assuming that there is no risk of fentanyl when you use other drugs like cocaine or pot. Take a look at what happened to five friends in Colorado to get an up close and personal look at the damage fentanyl can do.
Get Started with InterAct LifeLine
InterAct connects individuals to treatment, support
communities & families to improve recovery.